Electric vehicle manufacturer Tesla has announced that people driving its cars can enjoy Apple Music and Amazon Music. According to the company, it will soon add support for Apple Music and Amazon Music in its vehicles. The company said that it is working on adding an interface for the apps. Tesla cars currently have support for Spotify. It is a Sweden-based audio streaming and media services. Reports say that Tesla is also likely to add support for several new media sources. Besides Apple Music and Amazon Music, Tesla cars could also see support for Audible. Amazon-owned Audible is an online audiobook and podcast service.
Notably, Tesla has been adding support for different music streaming services for years in its vehicles. It provides apps into its center displays. Reports say that Tesla has added an interface for the two apps with the launch of the recent software update. Users have claimed to spot early versions of Apple Music and Amazon Music in the update. Tesla just released a new update for its software. The update lets drivers of the vehicles to hide media sources. Tesla in 2019 rolled out an update with new entertainment options. It provided support for Spotify, YouTube, and Netflix among others. According to the company, drivers can enjoy video services only when the vehicle is parked.
Meanwhile, Tesla has also added support for Boombox with the software update. The new feature allows drivers to play farting sounds and others. The Boombox mode replaces the usual honking sound. The sounds are made available through the Toybox section. According to the company, people can upload custom music and sounds in the system. The feature works with the built-in speaker. Tesla said that cars that are manufactured after September 2019 feature the built-in speaker. The owners can update the software to play sounds. Notably, the developments come after the administration made it mandatory for electric car manufacturers to add support to make noise to alert pedestrians. Electric cars are generally silent.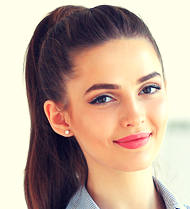 Carolyn is a technology graduate and loves to write about anything related to technology as well as writes in others sectors. Carolyn is a professional writer with over 7 years of experience. Initially starting off as a programmer, Carolyn decided to combine her knowledge about technology and writing and that's how she joined Reporter Expert.