US-based electric vehicle startup Rivian has raised another USD 2.65 billion ahead of launches of some of its most talked-about cars. The Amazon-backed startup said that it raised the fund from a group led by T Rowe Price. According to the startup, those who were part of the group include Amazon's Climate Pledge Fund, Coatue and D1 Capital Partners, Fidelity Management and Research Company, and some other existing and new investors. The fresh round of funding cements Rivian position as one of the key challengers to Tesla. The fresh round of funding comes just six months after the company raised USD 2.5 billion. So far it has raised over USD 8 billion from investors.
Founded in 2009, Rivian is among the best-funded electric vehicles in space at the moment. It is in direct competition with China's Nio that has raised billions of dollars following some latest round of investment. However, it is tough to find out how much funds the company has in the bank. Especially because it has spent a lot of funds in hiring a team involved in developing at least three vehicles that are being talked about in the public domain. Also, the Amazon-backed startup has been investing a lot of money in the research and design of new vehicles.
Though a hefty war chest is not a surety for success, the deep pocket could come in handy for the EV manufacturer given the fact that it is preparing to release its first two electric vehicles this year. The vehicles that are expected to be launched later in 2021 are – R1T pickup truck and R1S SUV. It is also working on delivering 100,000 commercial electric vans to the e-commerce giant. These vehicles will be manufactured at the Illinois manufacturing facility. The company is also trying to build an electric vehicle charging network. Thanks to all the fundings, Rivian is hopeful of delivering vehicles on time.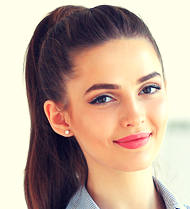 Carolyn is a technology graduate and loves to write about anything related to technology as well as writes in others sectors. Carolyn is a professional writer with over 7 years of experience. Initially starting off as a programmer, Carolyn decided to combine her knowledge about technology and writing and that's how she joined Reporter Expert.