Sometimes it's hard for women to know what their husband or boyfriend want as a gift because men are not that much choosey as compared to women. If you're in a dilemma about what kind of things use shall gift to your boyfriend on chocolate day 2019 then don't worry about it. A true gentleman will always like that gift which is going to make him happy and respect his beloved wife or girlfriend. Most of the times people end up buying those things which are not necessary for their beloved ones, and that's why here we've made a list of gift ideas to give your closed one.
Printed Lamp
There are various gift ideas which might be popping into your mind but choose only those which will be most useful for you and your partner. Here we are suggesting you to buy a printed lamp which will make your boyfriend fall in love with you again. The printed lamp might sound cliche and old, but it's not because nowadays it has become rare to see someone gifting things like this.
Car and Driver Dash Cam
Men like to get cool gadgets as a present and if you wish to want to gift your loved one some cool gadgets then go with this product. Car and Driver dash cam is useful in many ways, and you won't have to spend lots of money on buying this gift. Women most of the times don't know what kind of gadget they shall buy and that's why we've added this cool gadget on our list.
A Souvenir from Your First Date
Romantic memories which you have spent with your partner are the most valuable things in this world. Sometimes people buy too much materialist things which might not be that much important. So if you want to impress your boyfriend or husband then gift a souvenir from your first date which will make him remind about your beautiful old days.
Hammock
There are somethings through which you can surprise your beloved one, Hammock one of those things is. Your closed one can use the hammock for relaxing. Since the summer season is coming this product will be perfect for both you. You can use the Hammock anywhere because it can be easily hung at balcony and your boyfriend will be able to get a perfect relaxing time.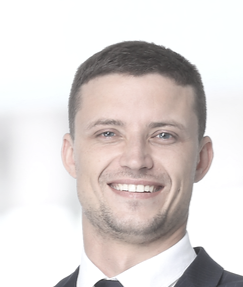 Jeffrey is acting editor in chief of AmazingNews24 with over seven years of experience in the field of online news under his belt. Jeffrey has worked with multiple media houses and is currently leading a team of journalists, sub-editors and writers through his entrepreneurial endeavours.