Hyundai Motor Company continues to recall vehicles in the year 2021 and has now added 471,000 SUVs to the list. The recall, which started around September of last year in the United States, is related to a fault in the electric system. It is a major concern for the South Korean car makers as there is an incident where the fault resulted in a fire. There are several media reports that claim that the electrical short is in onboard computers. This is why the company has asked owners of the affected SUVs to park their vehicles in open space as a precautionary measure. The recall includes Tucson SUV models manufactured between 2016 and 2018. It also includes vehicles made in 2020 through 2021 in some cases.
Reports suggest that these SUVs are equipped with antilock brake system computers. It can malfunction internally and may result in an electrical short. In some cases, it can lead to a fire. However, the company has confirmed that Tucson SUVs equipped with Smart Cruise Control features are completely safe and not being recalled. Hyundai has admitted that it is aware of over a dozen fire incidents caused by the fault but clarified that there are no injuries related to it. The company said more recalls have been ordered as part of the ongoing investigation into the problem.
The company said that owners of the affected vehicles will be notified in late February. Alternatively, owners of Tucson SUVs can use their vehicle identification number to find if their vehicles are affected. Hyundai has created a dedicated website for this purpose where the owner will have to enter the vehicle identification number. The company recalled around 180,000 vehicles in September last year to fix the same issue. Hyundai said that a short circuit in a defective anti-lock brake because of corrosion can cause a fire. For the uninitiated, Hyundai faced the ire of NHTSA for delaying recall orders. Heavy fines were imposed on them. Both the companies agreed to pay the penalty and said they won't contest the order.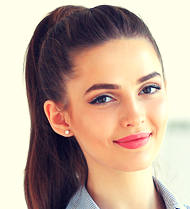 Carolyn is a technology graduate and loves to write about anything related to technology as well as writes in others sectors. Carolyn is a professional writer with over 7 years of experience. Initially starting off as a programmer, Carolyn decided to combine her knowledge about technology and writing and that's how she joined Reporter Expert.