Tech giant Apple is working towards offering new shows to Apple TV+ users. The iPhone maker has announced to sign a new deal with Skydance Animation. Skydance is an animation studio. The company was founded in 2010. Skydance Animation is a division of Skydance Media. Renowned American film producer David Ellison is the CEO. Under the new deal with Apple, the media company will create TV shows and films for Apple TV+ users. Apple said that the new shows will be aimed at kids and families. Apple said that two seasons of the series 'The Search for WondLa' will soon be available on Apple TV+. It is science fiction. The series is based on Tony DiTerlizzi's book series. It is animated by Skydance.
The Search for WondLa is a story of a 12-year-old girl who lived her whole life in an underground Sanctuary. She was raised by a robot and knew the outside world only through holograms. Skydance Animation said that it has also moved two of its animated films to Apple TV+. The two shows are Luck and Spellbound. Luck is produced by Skydance Animation and directed by Peggy Holmes. Spellbound is an animated musical film. Both Luck and Spellbound are slated for a theatrical release early next year. According to Skydance Media, David Ellison and film director John Alan Lasseter will serve as producers and executive producers of the series.
Apple TV+ is a streaming service by Apple. It was launched in November 2019. One can view Apple TV+ content through Apple's website and Apple's TV app on Apple devices. In another related development, the Cupertino-based company informed that Apple TV+ subscribers will get refund credits until June. Notably, the company has announced to extend the free trials till June. This is the second time when Apple has extended the free trial membership for the Apple TV+. According to the company policy, users who had switched over to paying the subscription will get refund credits.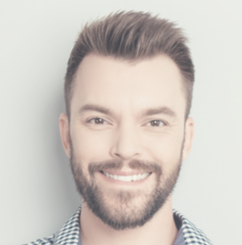 Paul is an American-based writer covering Latest business trends. Paul cover Business and media for many news sites. He has been breaking news and writing features on these topics for major publications since 2012. Paul prefers writing about business news keeping science and technology into perspective.