Tech giant Apple launched the iOS 15.0.1 update recently. The iPhone maker has now stopped the signing code. This means that iPhone user won't be able to downgrade the iOS. Apple in a statement said that it has ceased code signing. Users who have upgraded their device to iOS 15.0.1 will not be allowed to downgrade their device. Apple will block such users once they upgrade to iOS 15.0.1. The company has described the old iOS as an out-of-date OS. The latest announcement came after Apple stopped signing for iOS 14.8. The newly released iOS 15.0.1 is the only option available for users to upgrade. Apple routinely stops signing older updates after it releases new software updates to keep its users up to date.
The iOS 15 is no longer being signed. It is not possible for users who have already updated to iOS 15.0.1 to downgrade to iOS 15. The updated version was released on October 1. Apple on September 20 started the public rollout of iOS 15. It is the fifteenth operating system by the company. Apple has added many new features in the new iOS. Besides, the company has also modified the user interface to make it more engaging and friendly. Apple is offering new features like Live Text, Visual Look Up, upgraded Health app updates, and more with iOS 15.
Apple issued iOS 15.0.1 to resolve hardware issues in iPhone 13 models. Besides, it addressed a bug. The bug prevented iPhone 13 owners from unlocking the device with Apple Watch. The company also fixed lock screen bypass and other vulnerabilities. Although Apple released the next-generation operating system in September, the company is not forcing iPhone owners to adopt the latest OS. The new OS provides access to security updates, but users can remain on iOS 14. It said that such users will be offered regular updates. Users opting to remain on iOS 14 and did update to the 14.8 version will have no recourse. They will have to wait for the company to release a security update.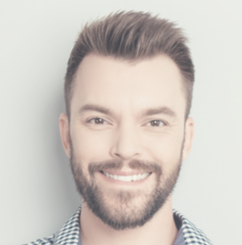 Paul is an American-based writer covering Latest business trends. Paul cover Business and media for many news sites. He has been breaking news and writing features on these topics for major publications since 2012. Paul prefers writing about business news keeping science and technology into perspective.