Across 45 urban centres more than 400 million individuals are under either complete or partial lockdowns, with no indication of when said lockdowns will be lifted. This comes as a part of China's Zero-COVID policy. These areas collectively represent 40% i.e., US $ 7.2 trillion of annual GDP of China, as per the data by Nomura Holdings. Analysts are continuously indicating about how serious global economic losses could be there in the near future however, investors are accessing this situation differently.
"Global markets may still underestimate the impact, because much attention remains focused on the Russian-Ukraine conflict and US Federal Reserve rate hikes," says Lu Ting, Nomura's chief China economist. China's major manufacturing and export site, Shanghai has been in an indefinite lockdown, this can have a significant impact on supply chain across the world.
Residents of Shanghai are facing significant consequences of this untimely and strict lockdown such as, shortage of food, lack of medical care, etc., and in certain cases killing of pets were also reported. There have been incidents where, individuals have either lost their lives or have suffered severe ill-affects owing to lack of medical supplies and care. This has left the largest port in the world understaffed.
Approximately 20% of total Chinese sea traffic in 2021 was handled by this port, which is technically now at a standstill. Due to lack refrigeration, food supplies shipments are rotting at here. Shanghai marine terminals holds incoming cargo for an average of eight days before transferring them to other ports. This time has increased by 75% since the beginning of recent lockdown. With very little-to-no new containers being received at docks from various warehouses, resulting in decreasing export time. With all the cargo airlines cancelling flights in and out of the city and around 90% of trucks that are the backbone of import-export activities are at a complete stand still.
This has had a significant impact on manufacturing activities of Sony and Apple, as their contract manufacturer, Quanta has completed halted its production process. This manufacturing site of Quanta, produces 20% of its total notebooks and MacBook's. Shutters for Tesla's Shanghai Gigafactory are also down, which produces around 2,000 cars a day. Owing to this Tesla has had a loss of approx. 50,000 vehicles till to date.
"The impact on China is major and the knock on effects on the global economy are quite significant," commented Michael Hirson, Eurasia Group's practice head for China and Northeast Asia. "I think we're in for more volatility and economic and social disruption for at least the next six months."
The federal government could accelerate its initiative of reducing its dependence of Chinese market owing to extended sudden disruption in the Chinese manufacturing industry. Although there certainly would be immediate economic aftermaths to this decision.
This decoupling of economic and the impact of Russia- Ukraine war could result in reduction of global GDP by 5%, warned by World Trade Organization. If this impact on global GDP in long-term, then there could be a potential recession in the near future.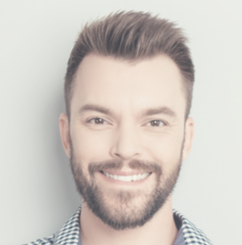 Paul is an American-based writer covering Latest business trends. Paul cover Business and media for many news sites. He has been breaking news and writing features on these topics for major publications since 2012. Paul prefers writing about business news keeping science and technology into perspective.