The three major Wall Street stock indexes were sharply higher on Tuesday, a day before an anticipated rate hike by the United States Federal Reserve, while oil prices fell by 7 % in the hope of an end to the war in Ukraine.
Investors anticipate the United States central bank to increase rates for the first time in 3 years by a minimum of 25 basis points amid rising prices. Traders will also be particularly paying attention to the Fed plans to stop its bond-buying program.
Investors have been keeping an eye on developments in the Ukraine-Russia war and prepared to attend the two-day Federal Reserve policy meeting scheduled to end on Wednesday with an increase in interest rates for the first time since the beginning of 2018.
In advance of The Federal Reserve System's meeting on Wednesday, the benchmark 10-year note yields fell from over two years highs, and they were last at 2.1544%, after the earlier rise to 2.169 %, the highest since June 2019.
"I believe that the main event this week is likely to be the Fed discussing what they are going to do with their portfolio and how fast they are going to move. The hope for the near term, of course, is going to be the rate hike by a quarter percent." Stated Thomas G. Plumb, CFA, President, CEO, Chairman of Plumb Funds.
The Nasdaq Composite added 2.92% to 12,948.62, the S&P 500 gained 2.14% to 4,262.45, and the Dow Jones Industrial Average grew 1.82% to 33,544.34.
On Wall Street, the benchmark S&P 500, which had fallen around 2.4% over the last three sessions, rallied, driven by the healthcare, consumer discretionary, and technology sectors.
" Thomas G. Plumb stated there are expectations and hopes that something will begin to find the solution in Ukraine situation," Thomas G. Plumb stated. He added that what you are seeing are relief rallies on a bear market.
The pan-European STOXX 600 index was down around 0.28%, and MSCI's (Morgan Stanley Capital International) gauge of stocks across the world gained by 0.94%. Morgan Stanley Capital International's most extensive index of Asia-Pacific shares outside of Japan was closed at a 2.73% lower level overnight.
European stocks, which had been recovering in recent sessions, fell after China announced an increase in coronavirus cases and new restrictions. The ongoing conflict in Ukraine has also affected European shares, despite the continuing violence talks in Ukraine, positive indications of a breakthrough in European stocks.
On Tuesday morning, the oil price fell more than 6% to the lowest levels nearly in 3 weeks, as the fears of disruption in supply eased Ukraine peace expectation and increasing COVID-19 incidents in China caused concerns about oil demand.
The United States dollar lost value against Euro and major currencies after the price of oil fell, and ahead of The Federal Reserve System's rate hike plan. The dollar index dropped around 0.043%, while the Euro rose nearly 0.04% to $1.0943.
U.S. WTI (West Texas Intermediate) crude oil dropped around 6.4% to settle at $96.44 per barrel, while Brent crude oil futures fell by 6.5% to settle at $99.91 per barrel. Both contracts closed below $100 per barrel for the first time since February's levels.
Gold is a safe-haven that fell over 1%. Spot gold down nearly 1.8%, to $1,915.48 an ounce, while United States gold futures dropped by 1.55% to $1,929.30 one ounce.
The COVID lockdowns believe in having contributed to the fall in oil prices. Still, market analysts said that volatility in commodities prices during the war would continue to be a source of anxiety. The Organization of the Petroleum Exporting Countries on Tuesday advised its monthly report that the conflict between Ukraine and Russia could increase inflation and reduce oil consumption. The cartel has placed its oil demand forecasts expansion along with supply growth and the overall economy "under evaluation" because of increased uncertainties.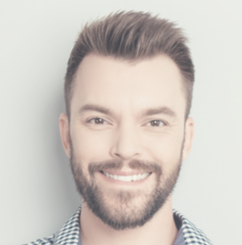 Paul is an American-based writer covering Latest business trends. Paul cover Business and media for many news sites. He has been breaking news and writing features on these topics for major publications since 2012. Paul prefers writing about business news keeping science and technology into perspective.