With its new Surface Hub hardware, Microsoft is introducing a new whiteboard like experience to all it's users working with Windows 10. Microsoft Whiteboard is a new app that will provide a blank space for the users to write down ideas, jot down points and even sketch or illustrate designs. This might seem like the usual whiteboard used in conferences but Microsoft Whiteboard offers more because with this app the users can now turn their rough sketches into clear, coherent content which is fit for sharing for common discussion. On a blog post, giving details regarding the new options that this whiteboard gives, Microsoft officials said that, "With the preview of Microsoft Whiteboard, you can use intelligent ink that recognizes your freeform drawings and turns them into standard shapes, so it's easy to create great-looking tables, diagrams, and flowcharts." The representatives from Microsoft have also commented that, "unlike traditional whiteboards, the app automatically saves your boards, so you can pick up where you left off or share links to your boards, so others can build on top of your work. No need to take photos of your canvas or email photos to others when you need to get them up to speed." Also there are fun options like stickers and other decorations that can be used on the notes. To make things easier and more convenient, the app allows the users to use their fingers to draw and sketch while a stylus is also available for those who want precise marks and highlights on their notes. Also using their own PCs, many users can work on the same sketch or concept at the same time on the app.
This Whiteboard app can be used by anyone who has Windows 10 installed in their PCs. Available in the Microsoft Store App, Surface Hub can be downloaded for free and in these times of digital marketing, agencies and even engineering firms are finding it to be extremely helpful as Microsoft Whiteboard gives great service when it comes to putting together project details or deigning of a particular product.
As of now, the Microsoft Whiteboard is only available in English but, Microsoft has promised to make it available in other languages soon. Also, this app is set to replce the other whiteboard services available with Surface Hub and users will be able to download the Microsoft Whiteboard preview app and use it with the older version on Surface Hub for now.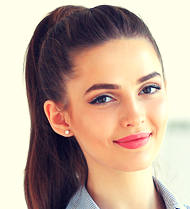 Carolyn is a technology graduate and loves to write about anything related to technology as well as writes in others sectors. Carolyn is a professional writer with over 7 years of experience. Initially starting off as a programmer, Carolyn decided to combine her knowledge about technology and writing and that's how she joined Reporter Expert.