Popular messaging app Telegram has announced a major update. It has added new support to allow voice chats. The new feature is, however, limited to groups. The company said that it works quite similar to Discord. Discord allows users to connect via video chat and communicate via text and audio calls. The new feature offers a persistent conference call to users. They can join or leave the call as per their wish. According to the company's statement, any group can become a voice chat room with the launch of the new feature. Its chat room is always on. The voice chats feature runs in parallel. It will add another layer of live communication later.
According to Telegram, the new feature could also be used as a virtual office space to allow teams to communicate. The company has added a new Voice Chat banner. It will appear at the top of the group chat. It will be visible only when a call is in active mode. The banner will also show how many people are participating in the conversation. To join the call, one will only require to tap the Join button displayed there. When a user taps the join button, he will gain entry to the call. But the user will be muted by default. The user will need to unmute to start talking. Users can unmute by just tapping the unmute button or holding the mic button.
Telegram said that when users join a call, they will be given an option to navigate back to the application and phone as well. They can also explore their chats and send messages. The calling features and end call button will remain accessible to them all the time. In another related development, Telegram said that a dedicated team is working on adding an update to improve the loading times for animated stickers. The company recently unveiled its strategy to monetize the platform as it inches close to the 500 million users mark worldwide.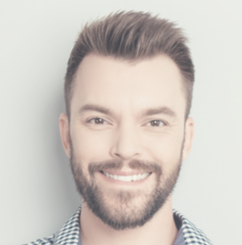 Paul is an American-based writer covering Latest business trends. Paul cover Business and media for many news sites. He has been breaking news and writing features on these topics for major publications since 2012. Paul prefers writing about business news keeping science and technology into perspective.