In a landmark ruling by a British court, the ruler of Dubai and the Prime Minister of the UAE, Sheikh Mohammed Bin Rashid Al Maktoum, has been directed by the judicial system to pay his ex-wife, Jordan's Princess Haya bint al-Hussein, US$ 734 Mn in a divorce settlement.
The divorce settlement is meant to be used to support the princess and the two children of the couple – Jalila, 14 yrs. old, and Zayed, 9 yrs. old, for the rest of their lives.
As per the details of this settlement, Justice Philip Moor stated that the ruler must pay Haya US$ 330 Mn over the next 3 months, in addition to the funds that must be set aside in an education fund for the children. Judge Moor even stated that threat to Haya and the kids is from Mohammed, and not from external sources. As such, the security they need must be extremely "water tight." Taking the security aspect into consideration, the ruling also sets aside US$ 14.5 Mn a year to cover related costs.
The other expenses that the ruler of Dubai has been ordered to pay include US$ 18 Mn for jewelry, and US$ 1.3 Mn for haute couture clothing, as well as another US$ 1.3 Mn for vehicles and US$ 6.6 Mn for race horses that were missing from their home in the emirate.
Furthermore, the ruling also incorporates arrangements for a budget meant to cover the expenses for holidays, accommodations for a nanny and a nurse, the maintenance costs of ponies and other household pets, as well as for secure armored vehicles.
The court also detailed the turbulent lives of the ruler's two daughters when forced to live under his thumb. Mohammed allegedly arranged for the abduction of Princess Latifa and Princess Shamsa, and even went on to detail the spiteful campaign he launched against his ex-wife. He also threatened to remove Zayed from the care of Princess Haya, stating that she would never see him again. The court more so went on to state that the ruler had not been "honest and open with it and that Haya was forced into a position of fear."
Documents produced by the court indicated that Mohammed had divorced Haya through a "Talaq" – a legal term in Sharia law that implies that a marriage is repudiated. This apparently occurred on Feb. 7, 2019, without her knowledge of course.
However, the most intimidating form of intrusion of personal space was when Mohammed used the Pegasus software, which is only made available to governments, to hack the princess's phone after she had fled to London.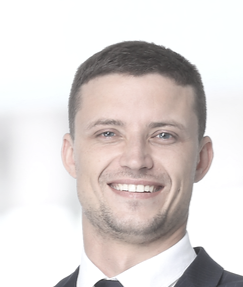 Jeffrey is acting editor in chief of AmazingNews24 with over seven years of experience in the field of online news under his belt. Jeffrey has worked with multiple media houses and is currently leading a team of journalists, sub-editors and writers through his entrepreneurial endeavours.