Moderna, Inc. declared interim results of its Covid-19, a vaccine for children under six, on Wednesday. The company claimed that two doses of 25-micrograms of its Covid-19 vaccine for the children ages from six months through five years old, gave the same immune response to two 100-microgram shots for adults ages between 18 to 25 years old, indicating that the benefits offered to young adults can also be attributed to young children. Two doses of the Covid-19 vaccine are given to infants of 28 days.
According to corporate news released on Wednesday, the data demonstrated "a significant neutralizing antibody response" and "a positive safety profile."
Moderna Company stated that it would approach the US Food and Drug Administration (FDA) in the following weeks to approve the vaccine's use in the younger age group.
Moderna Company CEO Stéphane Bancel stated that "Given the necessity for a vaccination against COVID-19 in newborns and young children, we are working with the US FDA and authorities worldwide to submit these results in the shortest time." He also added, "We trust that recent vaccination results… appear to be positive news for parents of children under the age of six."
The vaccine was not as helpful in protecting against Covid-19 infections due to its Omicron variation, which was the most prevalent in the US during the research. For infants ages six months through one year old, vaccine effectiveness was 43.7%. For children between two and five years old, the vaccine effectiveness was 37.5%. Moderna Company claimed that the lower efficacy was statistically significant and was consistent with how vaccinated people have fared with the Omicron variant.
Moderna announced that it is studying the possibility for a booster dose available for all children ages six months to older. The vaccine dose will target the original virus type and the Omicron variant.
The information is based on the study of 6,900 children from six months to five years old. Most adverse reactions were moderate or mild and more common following the second vaccination dose. Moderna company stated that there were no cases of myocarditis or pericarditis, and no deaths have been reported. Pericarditis is an inflammation of the heart's lining, and myocarditis is an inflammation in the heart muscle.
Moderna has also announced that it is preparing an application to the US FDA for an emergency use approval of its Covid-19 vaccine for children ages 6 to 11 years. Children of this age will receive two doses of a more prominent 50-microgram vaccine. Moderna also stated that it offered the US FDA extra follow-up information regarding its vaccine for children ages 12 to 17. The children of this age will receive two doses of a bigger 100-microgram of the vaccine.
In March, the US FDA delayed an appointment of its vaccine advisors to review the Covid-19 vaccine from BioNTech/Pfizer for children who are younger than five years old. The company also requested more information on third doses. The companies have stated that they anticipate that the data will be ready in early April.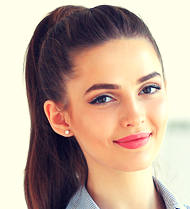 Carolyn is a technology graduate and loves to write about anything related to technology as well as writes in others sectors. Carolyn is a professional writer with over 7 years of experience. Initially starting off as a programmer, Carolyn decided to combine her knowledge about technology and writing and that's how she joined Reporter Expert.