Space startup Astra has finally reached orbit for the first time. The California-based company managed to do so with its Rocket 3. This was its fourth attempt to do so. Commenting on it, Astra chief executive officer Chris Kemp said the team worked very hard to make this possible. "The team worked hard for this," Kemp tweeted. "This is an incredibly hard thing to achieve. The team has really worked hard for many years for this. Seeing iteration after iteration, failure after failure lead to success. The entire team is incredibly passionate about it," he added. The success is hard-earned for the startup as it comes after a series of failed attempts. The last attempt it made was in August this year. The attempt failed as one of the five main engines shut down immediately after liftoff.
The mission was code named LV0007 launched from the Pacific Spaceport Complex on Kodiak Island, Alaska. The rocket was not carrying any real payload for the sake of the mission. Instead, it was carrying a dummy or test payload for the United States Space Force. After the liftoff, the 43-foot long rocket took around nine minutes to reach its target orbit. The target attitude was at the height of 500 kilometers or 310 miles. It was at the targeted 86.0 degree inclination. A tweet by Kemp confirmed that all the targets were achieved. This is for the first time when Astra has achieved this feat.
The achievement has drawn praises from the likes of SpaceX chief executive officer Elon Musk. "Congrats! Orbit is not easy," Musk said in a tweet. There are others from the industry who complimented the startup for its achievement. With this, Astra has joined the list of selected companies of the United States has achieved the feat. These companies have done this with a privately funded rocket. The companies on the list are Rocket Lab, SpaceX, and Virgin Orbit. Astra aims at launching one small rocket every day by 2025.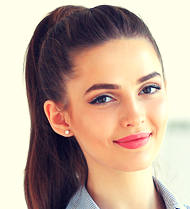 Carolyn is a technology graduate and loves to write about anything related to technology as well as writes in others sectors. Carolyn is a professional writer with over 7 years of experience. Initially starting off as a programmer, Carolyn decided to combine her knowledge about technology and writing and that's how she joined Reporter Expert.