After bringing back Spicy Chicken Nuggets, McDonald's is giving fans more reasons to smile. The fast food giant has decided to revive its food item that has been missing in action for several years. It has decided to bring back the legendary fountain drink Hi-C Orange Lavaburst. The decision has been taken four years after taking the product off the menu. According to an announcement made by the company, Hi-C Orange will be initially rolled out at a selected location. The process is expected to being as soon as this month. McDonald's said that within four months, it will be available in all participating restaurants across the country.
McdFinder.com will provide information about locations where Hi-C Orange will be available. Customers can track the closest restaurant offering the drink by providing their zip code. The website will be updated regularly from February 15 onward on a weekly basis. "The loyal fans of this iconic drink have been waiting for this announcement," the company said in a statement. This deliciously fun and fruity beverage made its first debut back in 1955. There have been several campaigns requesting the same on social media. Lots of customers have been demanding the drink's return ever since it was discontinued in 2017. At that time, Hi-C Orange drink was replaced by Sprite Tropic Berry. This was also a product made by Coca-Cola Company specifically for McDonald's.
Hi-C is also part of the Coca-Cola company and is sold on nationwide stores in juice boxes. There is some other good news for fans of McDonald's as the non-carbonated Hi-C Orange Lavaburst is not the only drink that is making a comeback. The fast food giant said that carbonated Fanta Orange will make the drink roaster complete. For the uninitiated, McDonald's has brought back popular items like Spicy Chicken McNuggets and the Mighty Hot Sauce on February 1. They will be available for a limited time. Also, Shamrock Shake and the Oreo Shamrock McFlurry are set to return on February 15.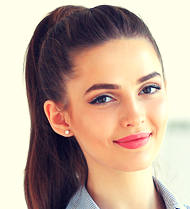 Carolyn is a technology graduate and loves to write about anything related to technology as well as writes in others sectors. Carolyn is a professional writer with over 7 years of experience. Initially starting off as a programmer, Carolyn decided to combine her knowledge about technology and writing and that's how she joined Reporter Expert.