All stage rocket engines aboard NASA's moon rocket function precisely as they expected in the current series of tests following a replacement of a malfunctioning control mechanism inside one of those engines, The National Aeronautics and Space Administration (NASA) claimed.
A defective controller for an engine is the 4 number engine that was not working correctly on the RS-25 Engine. 4 number engine forced NASA to postpone the uncrewed moon mission, Artemis 1 mission, which will mark the start of the astronaut's return to the moon.
These RS-25 engines manufactured by the Aerojet Rocketdyne are an old technology that dates back to the time of the space shuttle. The four RS-25 engines power the main section in the SLS (Space Launch System) moon rocket.
During the most recent power-up of the Artemis 1 program, the Space Launch System, the 1st stage consisted of the core stage performed by the space agency-NASA and the engine maker earlier this month, all four engines controllers functioned according to plan. The four RS-25 engine controllers communicate with the rest of the rocket by providing internal health diagnostics and precise control.
The issue with the engine four controller was due to a malfunctioning memory chip utilized in the initialization sequence of the engine four controller and does not affect controller operations beyond the point of failure, NASA said in a statement.
As per the NASA statement, engineers did not find any indication of defective memory chips on the three other engines; therefore, there are no restrictions while performing the wet dress rehearsal test, which needs to perform before the rocket launch.
The issue led NASA to delay the Artemis 1 mission launch no earlier than April. The teams from the Kennedy Space Center in Florida are currently completing pre-flight tests, including installing instrumentation and the flight termination system testing on twin solid rocket boosters.
The rocket has scheduled to launch LaunchPad 39B in March to conduct a wet dress-rehearsal test where the teams will be fueling the rocket and then run through the launch sequence all until the countdown.
The purpose of the wet dress rehearsal test is to validate the performance of the Space Launch System rocket with the ground systems and the Orion space capsule at Kennedy. The National Aeronautics and Space Administration (NASA) will decide the Artemis 1 mission launch date following the wet dress rehearsal test.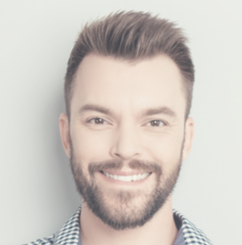 Paul is an American-based writer covering Latest business trends. Paul cover Business and media for many news sites. He has been breaking news and writing features on these topics for major publications since 2012. Paul prefers writing about business news keeping science and technology into perspective.