Electronic car maker Tesla will soon launch a Full Self Driving of feature. The new feature will be initially made available to a small number of people. According to Tesla CEO Elon Musk, the feature will be rolled out for a few expert and careful drivers. Elon Musk's love for technology is known to the world. He has been talking a lot about the Full Self Driving feature in the last few years. Musk believes that FSD is the future and investment in developing the feature is an investment in the future. Once the FDS obtains regulatory approval, it will become more valuable and draw public attention.
According to Elon Musk, the company has rewritten its Autopilot software. A new beta version of the Full Self Driving feature will be unveiled soon. As the name suggests, the Full Self Driving feature will drive the car automatically. It will require no human intervention. But the Full Self Driving feature is unlikely to be fully autonomous. The FSD add-on will include features like changing lanes, recognizing traffic signals and stop signs, and automated park. According to the company, the Full Self Driving feature currently costs USD 8,000. But there are indications that the price of the feature will rise as the company incorporates new features.
Tesla cars come with standard Autopilot feature. It can accelerate, steer, and apply brake automatically. But the new FSD is an improved beta version of its services with new features. Although the new beta version comes with new capabilities, drivers will still require keeping their hands on the steering wheel. They should be prepared to take control of the vehicle at any moment. Musk wants to develop a technology that drives a car automatically, meaning no human intervention is required at any point of time during the journey. He has been adding new capabilities but has missed launching a complete automatic version. No carmaker in the world currently offers a complete version to drive a vehicle automatically.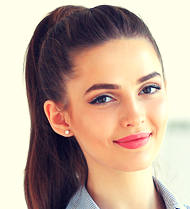 Carolyn is a technology graduate and loves to write about anything related to technology as well as writes in others sectors. Carolyn is a professional writer with over 7 years of experience. Initially starting off as a programmer, Carolyn decided to combine her knowledge about technology and writing and that's how she joined Reporter Expert.