PUBG Corporation has announced a comeback in India. The company said that it will enter the market with an Indian subsidiary and a new version of the game. The company is also planning an investment worth USD 100 million in India. The PlayerUnknown's Battlegrounds was a hugely popular game in India. It was banned by the government citing risk to national security. It was among over 100 Chinese apps that were banned by the Indian government. PUBG Corporation is a subsidiary of South Korean video game giant Bluehole. But Chinese company Tencent was given the franchise to develop the mobile version of the game. To get the ban lifted, the company said that it will no longer authorize franchise of the PUBG Mobile to Tencent in India.
The company's statement noted that it is working on a project to develop an Indian version of the game. The game will be exclusively for the Indian market. It has promised to address privacy and security issues. However, the government has made it clear that the ban will continue until the concerns are resolved fully. The statement added that PUBG Corporation's Indian subsidiary will hire over 100 staff with specializations in game development and other fields. It will also set up an office in the country. Besides, it will explore opportunities to collaborate with local ventures to strengthen its service and offer a healthy environment for the players to cozy up to the game.
PUBG Corporation has already announced to end its partnership with Tencent. The new game will be named PUBG Mobile India. The company did not disclose the time of launching the game but said that it will work in close coordination with the Indian government for a quick resolution. The game was banned in India under the IT Act. According to the company's claim, the PUBG game has over 33 million players alone in India. Globally, the game has been downloaded more than 600 million times with an active users' base of 50 million.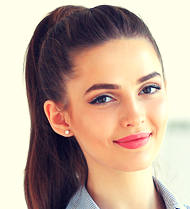 Carolyn is a technology graduate and loves to write about anything related to technology as well as writes in others sectors. Carolyn is a professional writer with over 7 years of experience. Initially starting off as a programmer, Carolyn decided to combine her knowledge about technology and writing and that's how she joined Reporter Expert.